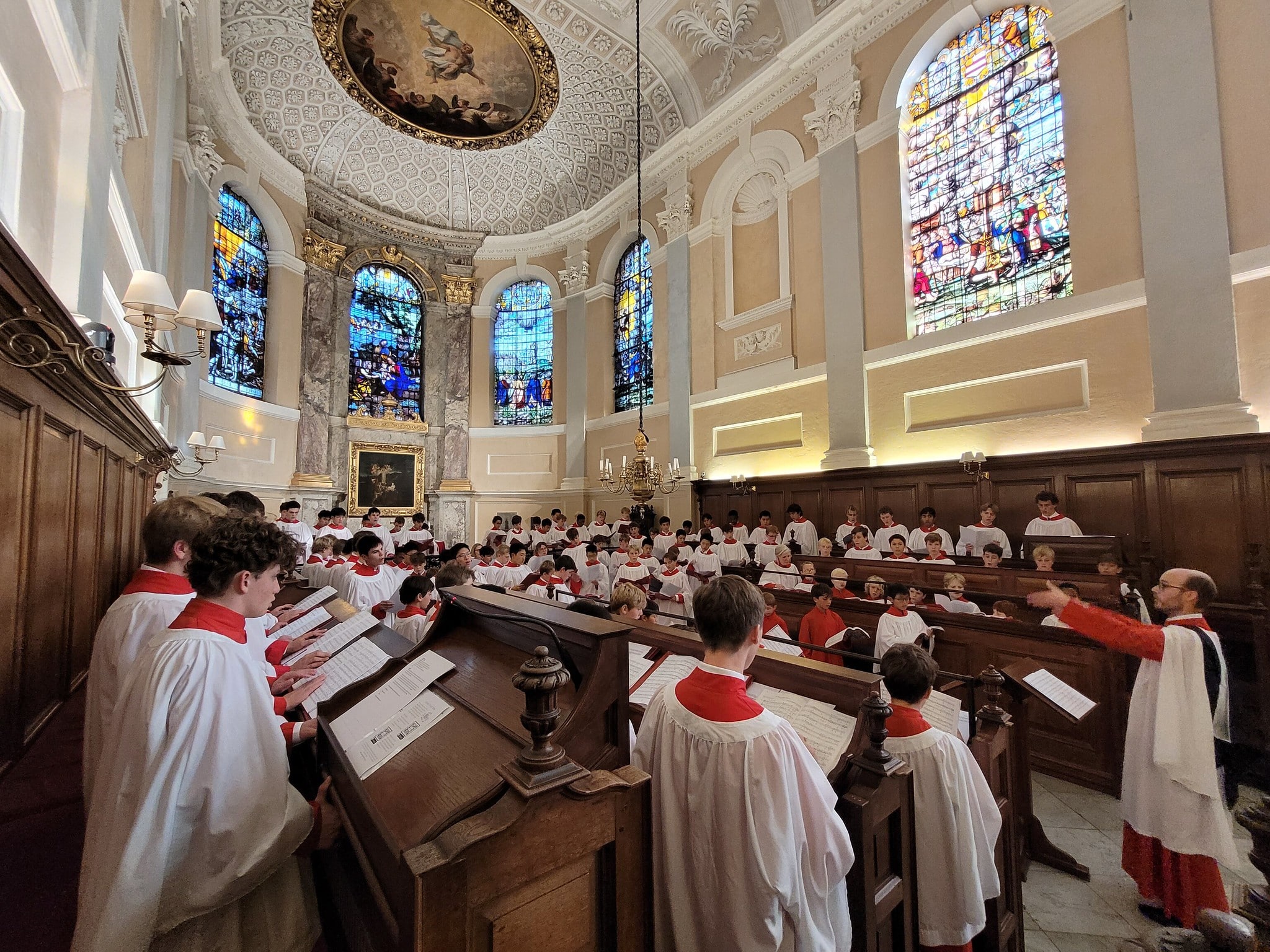 Singing
Our boys are fiercely proud of Radley's singing tradition and visitors are regularly left speechless at the quality of, and passion for, singing at the College.
In Chapel, singing is led by our 120-strong Chapel Choir which comprises our boys and 25 choristers from local primary and prep schools. In recent years, they have sung Evensong at Westminster Abbey, Queen's College Oxford and Portsmouth Cathedral, and toured France, Spain and Czech Republic. The annual Inter-Social Partsong competition is by far the most popular event in the College calendar. Directed entirely by boys, their close harmony singing is – without fail – excellent.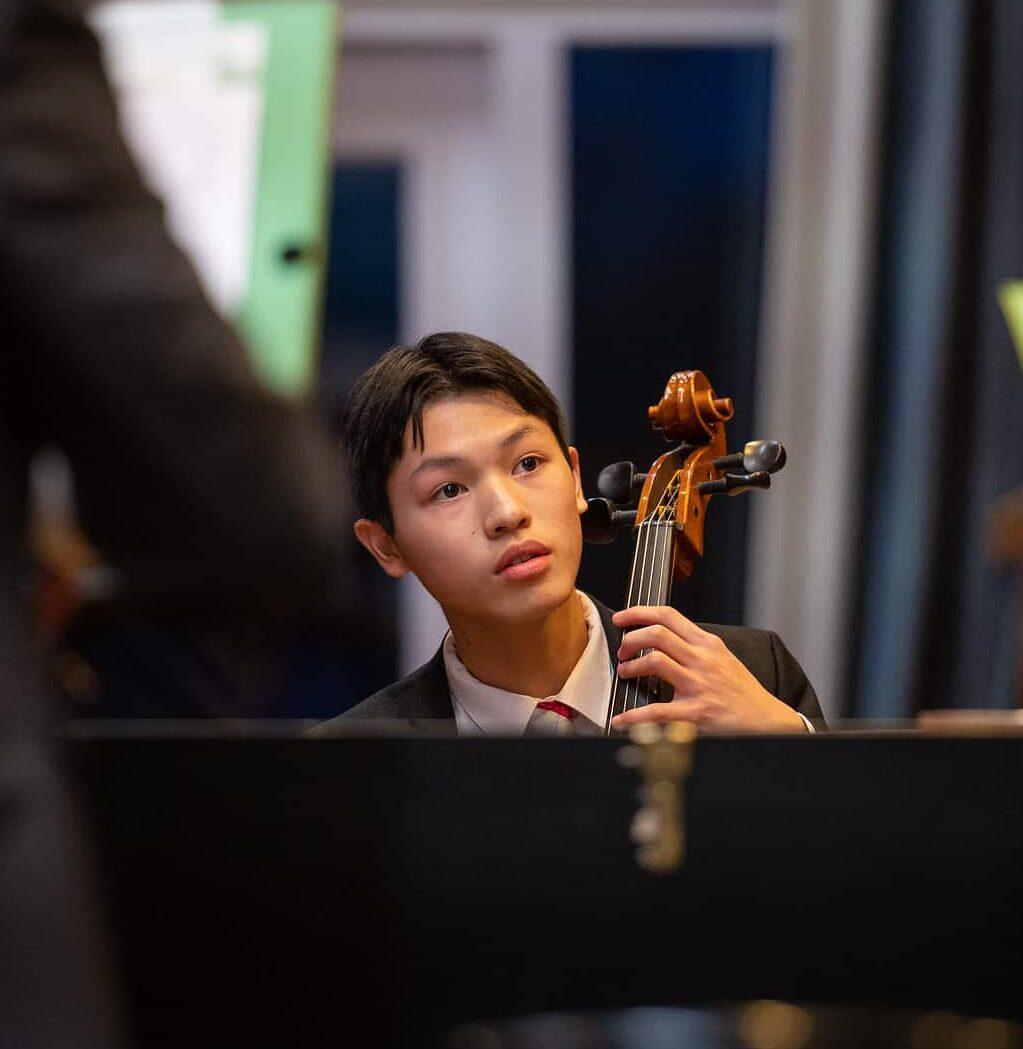 Ensembles
The Symphony Orchestra is our flagship instrumental ensemble. There is also a String Orchestra, Brass Ensemble, Concert Band, Big Band and Percussion Ensemble. Membership of these is by recommendation by instrumental teachers.
We have a thriving programme of smaller Chamber Ensembles at all levels, usually led by specialist Visiting Instrumental Teachers. The piano trio were finalists in this year's Pro Corda National Chamber Music Festival. Boys can also form their own ensembles, and there are opportunities to conduct and rehearse the larger ensembles. Ensembles perform at concerts in our own concert hall, Silk Hall, as well as at prestigious venues such as the Sheldonian Theatre and Cadogan Hall.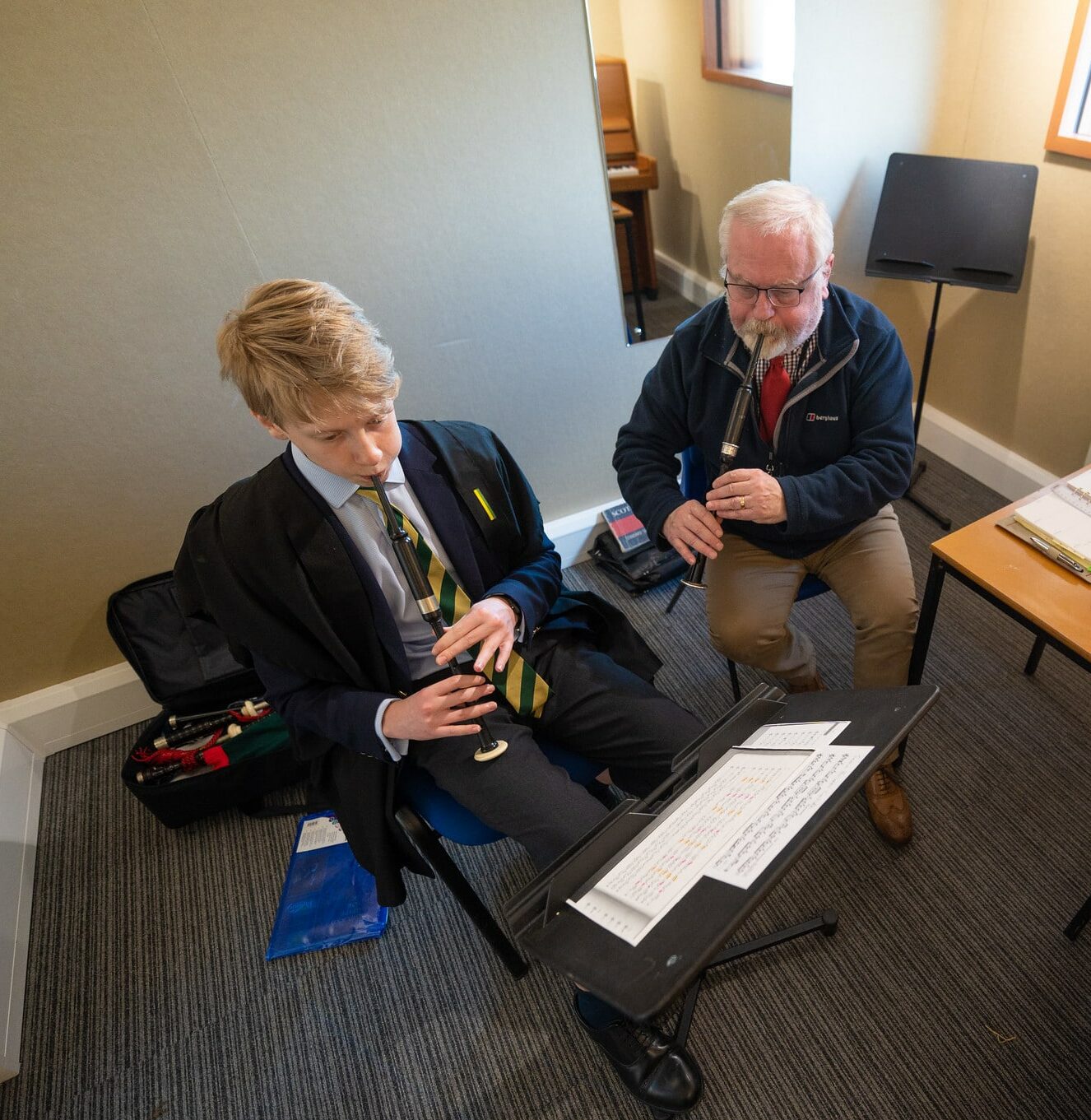 Music Lessons
Almost half our boys have singing or instrumental lessons.
We are proud to offer lessons in all of the orchestral instruments as well as bagpipes, drum kit, euphonium, guitar, harp, harpsichord, jazz piano, music technology, organ, percussion, saxophone, and even DJing. Our team of visiting music teachers comprises some of the finest musicians in the South East, many of whom regularly play with top orchestras or in the pit of West End shows.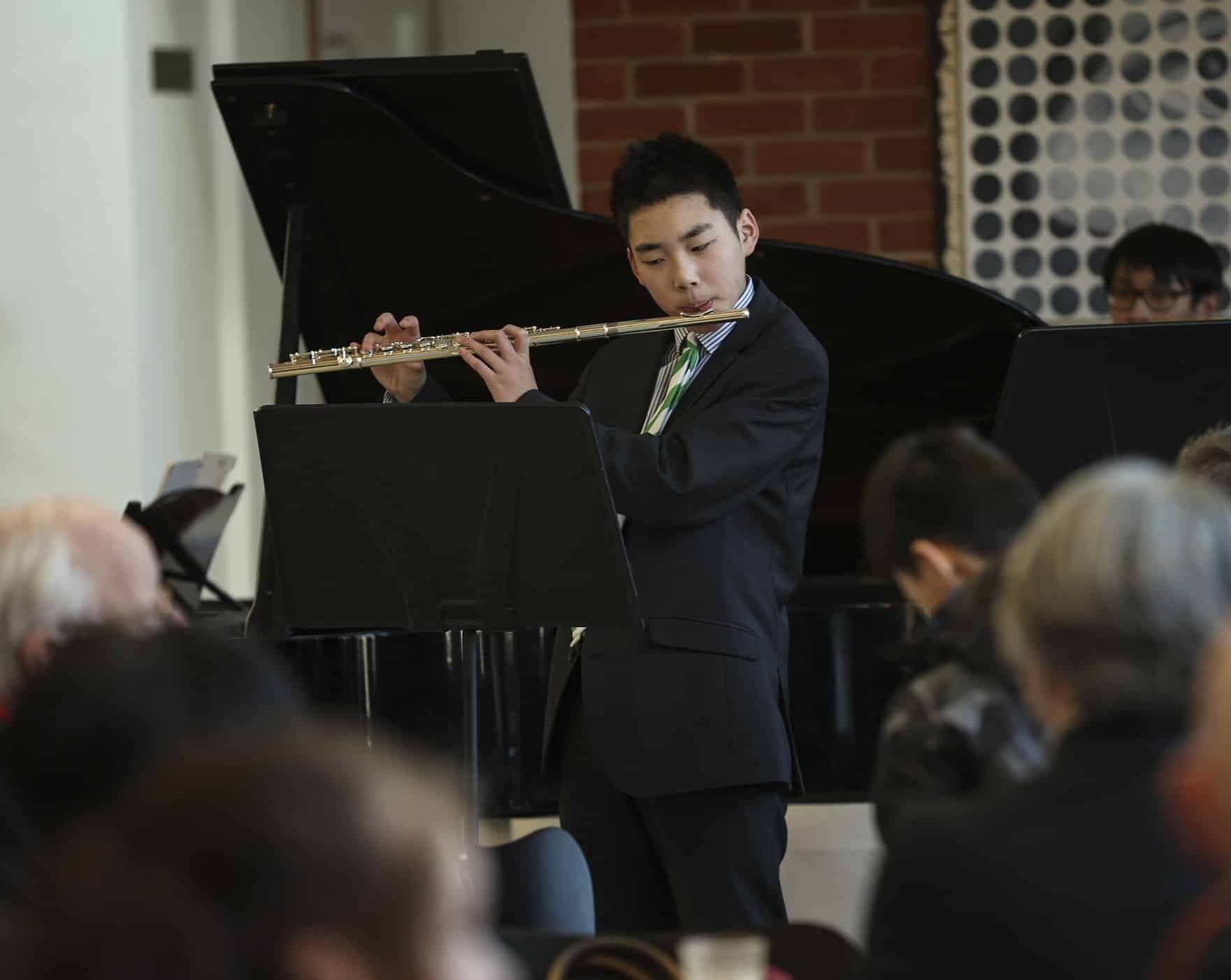 Solo Performance
Boys at all levels of experience have opportunities to perform as soloists, whether in weekly informal coffee concerts or high profile concerto performances alongside the College Orchestra.
The Visiting Recital Series brings some of the finest professional musicians to Radley College to lead masterclasses and workshops, with evening concerts open to all.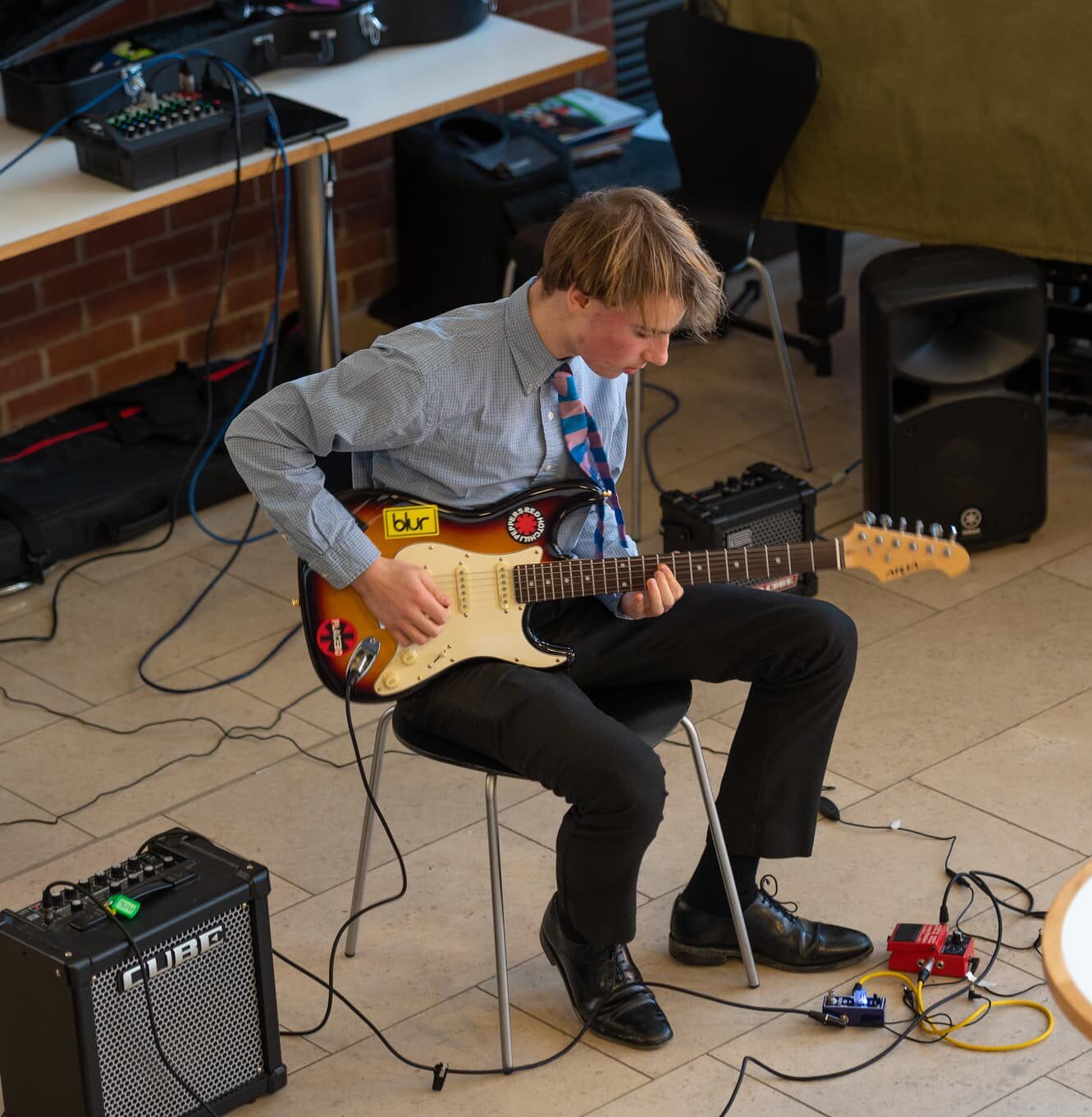 Bands and Recording
Our popular weekly bands night are the most-loved aspect of a popular music programme which includes band mentoring, performance opportunities, jam sessions and recordings.
This is supported by the team of guitar, singing and drum teachers, and the DJ teacher who also specialises in music production. The annual Battle of the Bands showcases many of these groups, alongside regular Live Lounge evenings and recordings for Radley Records.