People
Place
Purpose
Partnership
People
Our goal is to provide opportunities for a greater number of talented and deserving boys to enjoy the benefits of a Radley education.
We are seeing unprecedented demand at all levels of entry. Applications for 13+ entry are up 8% year on year and Sixth Form registrations are up by nearly a quarter. Pleasingly, we have also seen an increase of nearly 40% in the number of talented Year 8 pupils seeking entry via scholarship. We are delighted with the continued expansion of our funded places programme. In 2022/23, 103 boys are in receipt of funding with 34 boys on fully funded places. £3.22m has been spent, equivalent to 10.6% of fee income.
The priority for the coming year is to refine and implement a new approach to seeking out the best candidates. The rebranded awards and marketing campaign will be launched this academic year. As funding continues to increase, we are committed to ensuring that it goes to candidates for whom Radley will provide the best environment and who will themselves bring a huge amount to the school.
£3.22m
spent on funded places in 2022/23
103
boys benefiting from some level of funding
278%
growth in boys on full funding in last eight years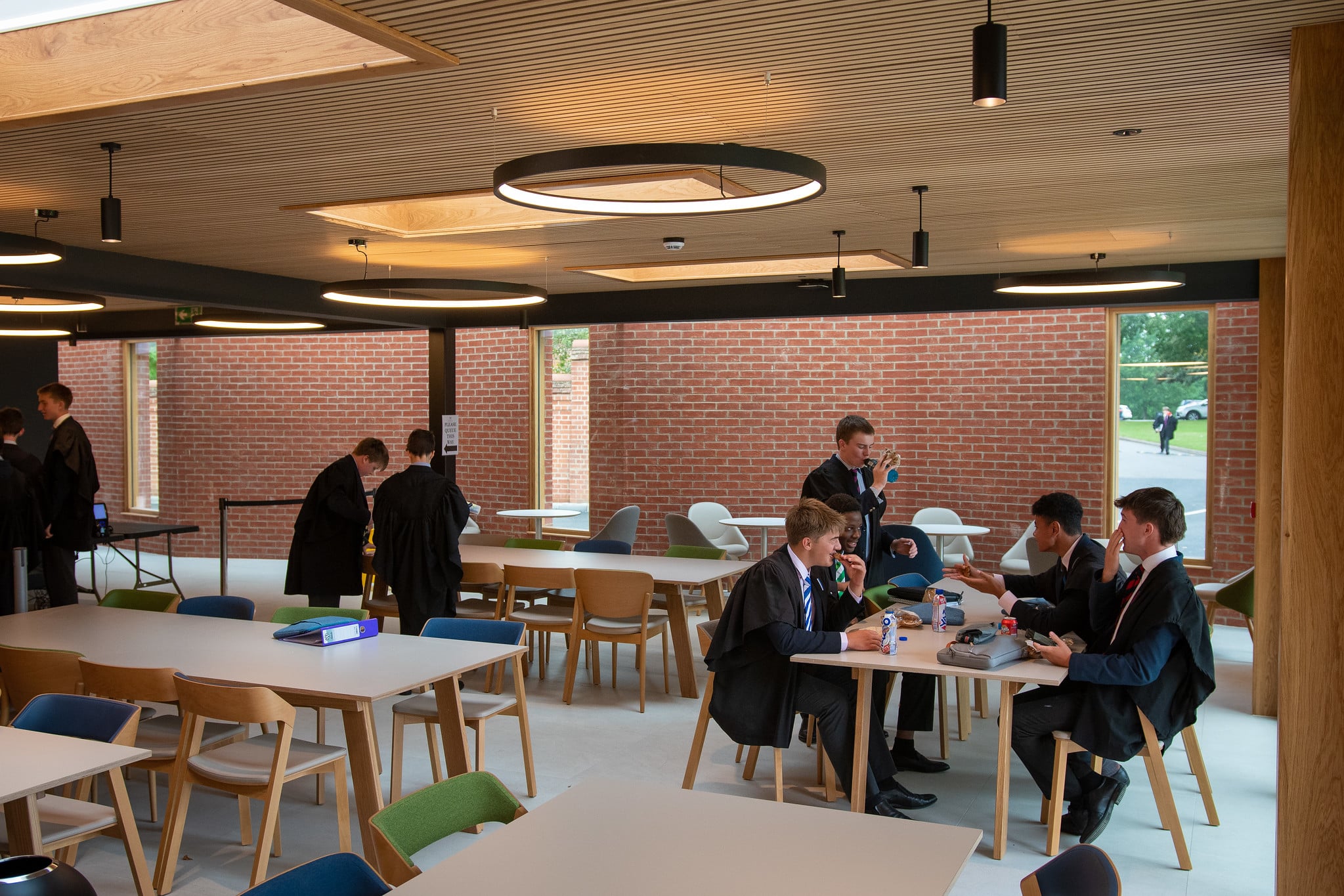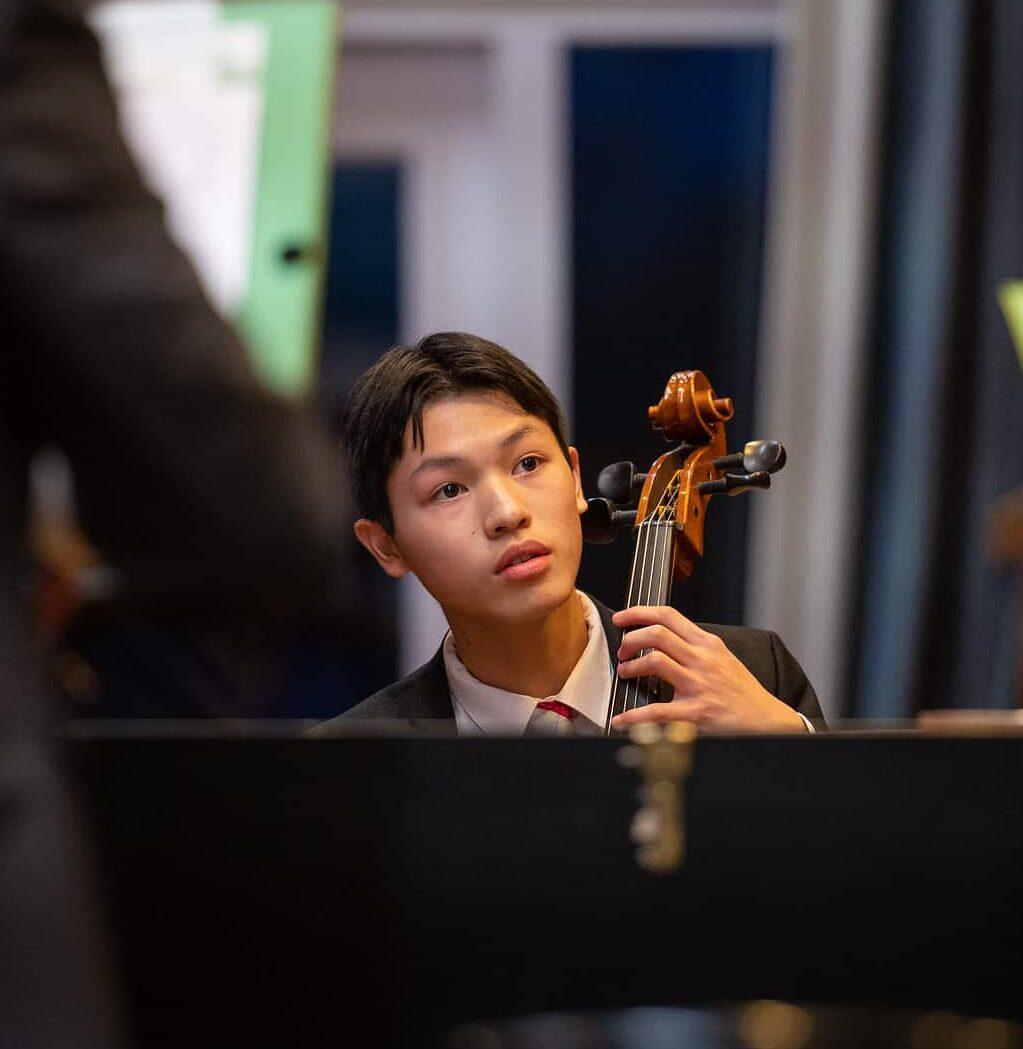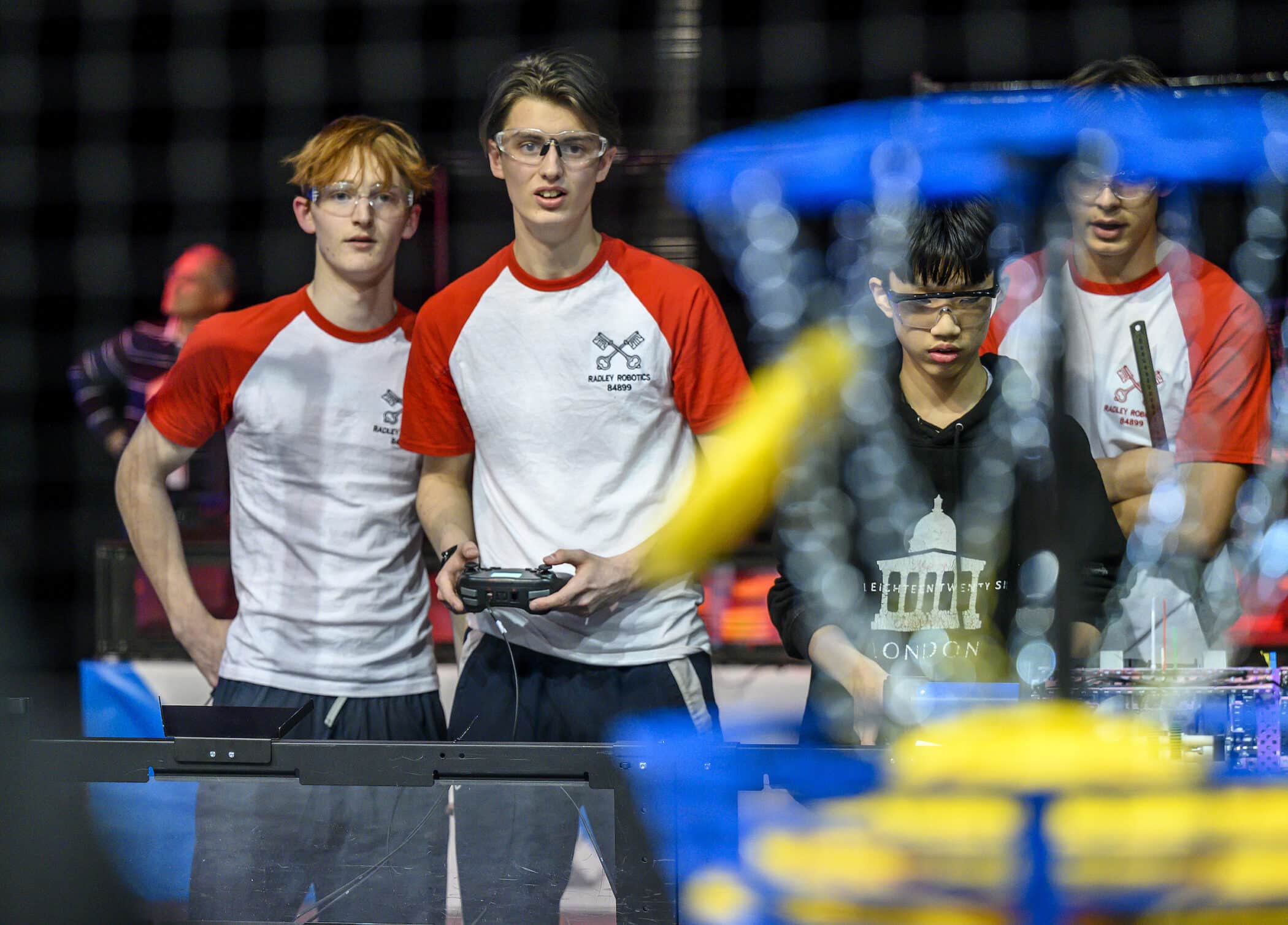 Place
Our goal is to ensure we provide, and are known for providing, world class teaching in world class facilities.
We have completed the extension and refurbishment of Shop, which provides a significant development of our catering facilities. Boys speak positively about the formal lunches, which allow them to eat with their Social on a rotational basis. We are encouraged by several developments in the day-to-day life of the College: excellent A Level results, Oxbridge and US university success, the revival and extension of our Debating offer, significant improvement in Maths and Science Olympiad performances and national success in Robotics. Sporting success is also strong; our major challenge is to ensure fixtures for all teams and effective competition at all levels. Music continues to broaden and deepen in terms of numbers, variety, and quality; our challenge is space and time.
There are two further building projects in the pipeline: a new music school, to include a new recital hall and additional teaching space to start in June 2024, and the refurbishment of our Park End Barn, which will become a community hub and cooking school. In addition, our priorities for the coming year are to think about teaching and learning strategies, the balance of the curriculum, encouragement of genuine exchange and development of ideas, broader and more consistent use of academic data and effective professional development of teaching and operational staff at all levels.
12
Oxbridge offers in 2022
4
boys in World Robotics Finals
500
music lessons each week
Purpose
Our goal is give our boys the understanding, skills and global awareness to contribute positively to a changing world.
We are continuing to prepare boys for life beyond Radley. A core element of that is for them to understand and for us to model the importance of sustainable thinking in all we do. We launched the College Sustainability Strategy in June 2022 with an ambitious goal of reaching net zero status in 2030. There are six work streams – all including boys – on Land Use and Ecology, Transport, Energy, Water, Food and Waste, and Education.
The two major strategic projects are the plans for a solar farm to generate 60% of our electricity and the development of a 40-acre woodland, which equates to more than 26,000 trees. We are conscious of the need to do more than simply prepare boys through good results and all-round experience. Tim Lawson as Head of Sixth Form has a brief to instil a broader and more distinctive set of skills and experiences in Radleians.
26,000
trees to be planted at Radley
60%
of energy from Solar Farm by 2025
Partnership
Our goal is to enact positive change locally and nationally; for the remarkable organisations we work with and in our boys.
There is no doubt that the theme of Partnership is now fully embedded into Radley life. We continue to plan strategically, looking to ensure that there is exposure to partnership work for each Radleian under the 'Awareness to Agency' pathway over five years and that each initiative is part of a wider programme with clear and shared goals.
The priorities for the coming year are to continue embedding this strategic objective in the College DNA, communicate more effectively what we are doing with the wider community, leverage our networks to maximise impact, contribute to the national debate on what partnership work can achieve through schools and place a particular emphasis on those that are scalable in terms of impact.
2,665
hours of support in schools
4,500
individual music opportunities
330
hours of rowing tuition
56
Respect Project events