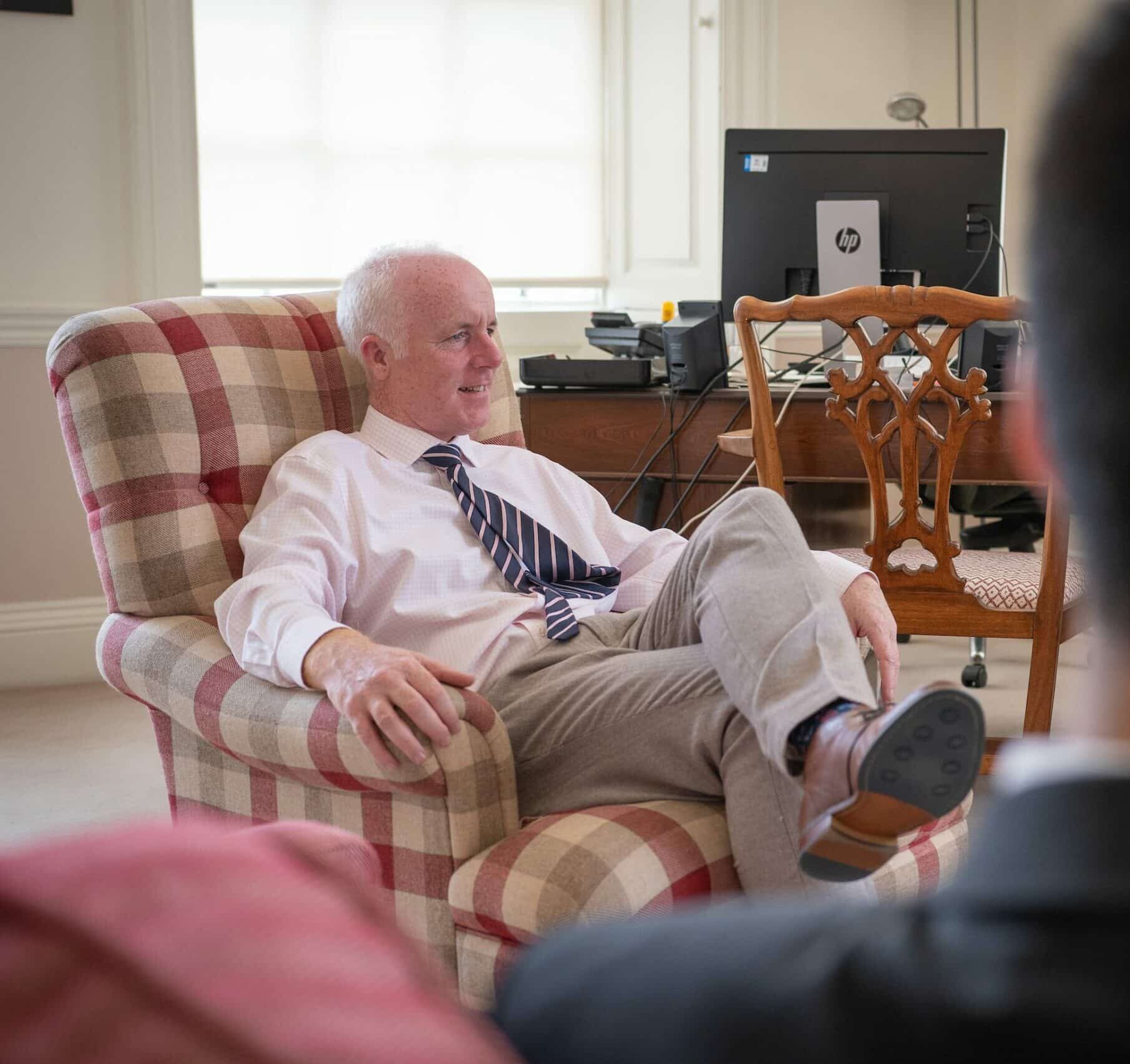 Biography
John Moule became Warden of Radley College in September 2014. He is responsible for the strategic direction of the College, the appointment of staff and is the figurehead for boys, staff, parents and the wider community.
John rather fell into teaching. An inexplicable decision by the British Academy not to fund a PhD into late 16th-century English theology meant that he was thrust into the real world and in need of a job. Someone suggested teaching, and he was lucky enough to get a job in the History and Politics department at Dean Close in Cheltenham.
Having been educated at a comprehensive in Telford, he knew nothing about boarding or independent schools and thought he would probably do a couple of years or so. He loved it: the teaching, the boarding, the activities, the life. After five years in Gloucestershire, he was appointed as Head of History at Stowe and went on to run a boarding house for five years, ending up as Senior Housemaster and part of the management team. He moved to Bedford School in 2006 as Vice-Master (Senior Deputy Head) and became Headmaster in September 2008.
John is married to Diana, also a teacher, and they have three children: Emily, Ben and Rachael. His interests include a pathological commitment to armchair sports viewing, the theatre, membership of a local church, reading (political biography, theology, crime novels and P.G. Wodehouse for preference) and playing golf… badly.
His educational hobby horses are the importance of independence in, between and beyond schools, boys developing their own opinions, combatting utilitarianism in all its forms, seeing adherence to values and the development of character as more important than 'results', and believing passionately in as wide a provision of experience, opportunity, and challenge in schools as possible.