The College has been welcoming Old Radleians back for celebration days since the earliest days of the school, first as part of All Saints Day, and later as part of a dedicated Old Radleian Day.
Discover the history of Old Radleian Day
In the College's 175th year, the Radleian Society decided to merge our decade reunion parties into Old Radleian Day, so that those who left 10, 20, 30, 40 and 50 years ago would get the chance to come back for a special celebration every year. The day provides the opportunity for ORs to visit favourite (and new) parts of the College, watch sports, attend a service in Chapel, and catch up with their year group and favourite dons.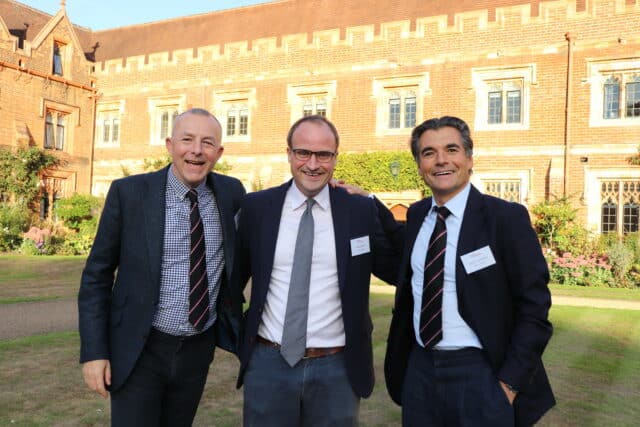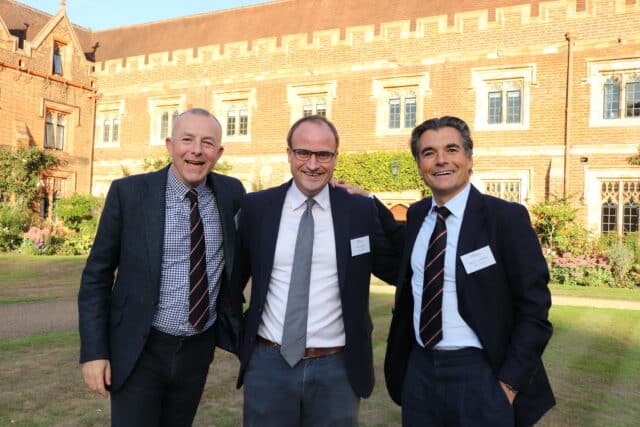 While we particularly invite decade reunion groups on Old Radleian Day, all ORs are welcome! We recommend getting in touch with some of your old friends so that you can reminisce together as you revisit the College. Simply get in touch with our team, and we will help arrange your day.
Old Radleian Day 2023 will take place on Saturday 16 September. If started at Radley in 1968, 1978, 1988, 1998, or 2008, it's time to return for your reunion!
If you want more information, or assistance in contacting other ORs, please get in touch with us and we will be happy to help: radsoc@radley.org.uk.